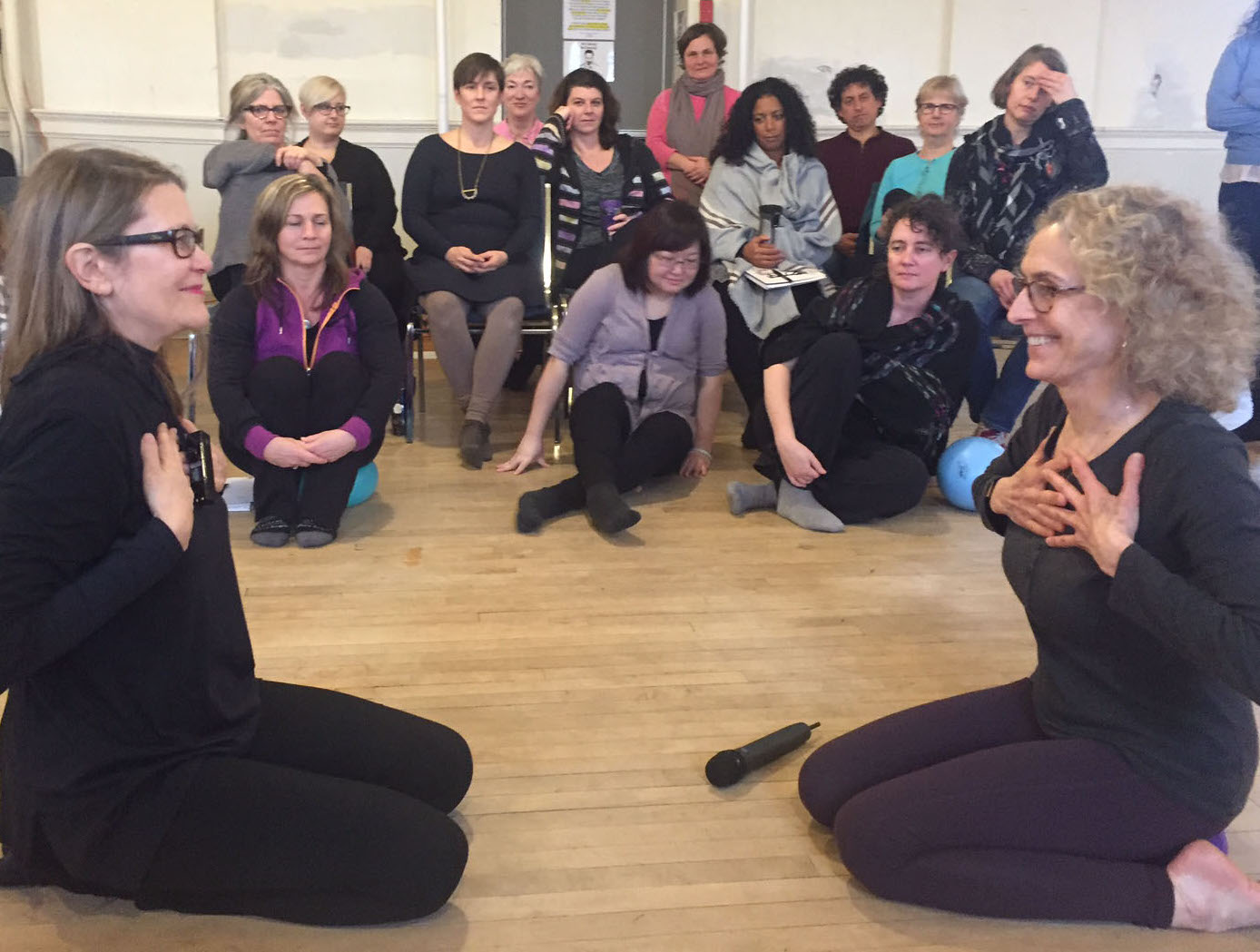 November 16-18, 2018
The Evolution of Subjectivity:

A Kinetic-Kinesthetic Progression
with Ruella Frank
LOCATION
Day 1 – Friday November 16
Lauriston Hall,
28 Lauriston Street, Edinburgh EH3 9DJ
Days 2 & 3 – Saturday November 17 & Sunday November 18
Eric Liddell Centre,
15 Morningside Road, Edinburgh EH10 4DP
They are one mile apart.
TIMES
Friday – Sunday, 9:30 am – 4:30 p.m.
FEE
£395
Further information and to register contact: [email protected]
Or visit Edinburgh Gestalt Institute: http://egi.uk.com.
About the workshop:
In this three-day workshop, we explore the progressions of a developing subjectivity from kinetic-kinesthetic processes during fetal life, where the organism is in a state of "oneness" with its environment, to the newborn child who begins the gradual process of differentiating "me" from "not me" in the first year.
Special emphasis will be given to the functional similarity of this vital experiential shift in relation to the subtle yet profound existential experiences emerging within adult therapy. Attention also will be given to kinetic-kinesthetic processes arising in therapy, which clarify the experience of subjectivity for both the patient and therapist.
The workshop presents my latest thinking in terms of a more complete understanding of the developmental progressions – how we come to be and maintain who we are in relation – from a Gestalt theoretical perspective and a Developmental Somatic Psychotherapy approach.