Online Workshop: Gestures and Their Meaning. | 10 CEUs
Gestalt Training Institute of Philadelphia | Learn More | Register
---
Online via Zoom, June 9 & 10, 2023, 10-5pm Register Now
Gestalt Institute of Toronto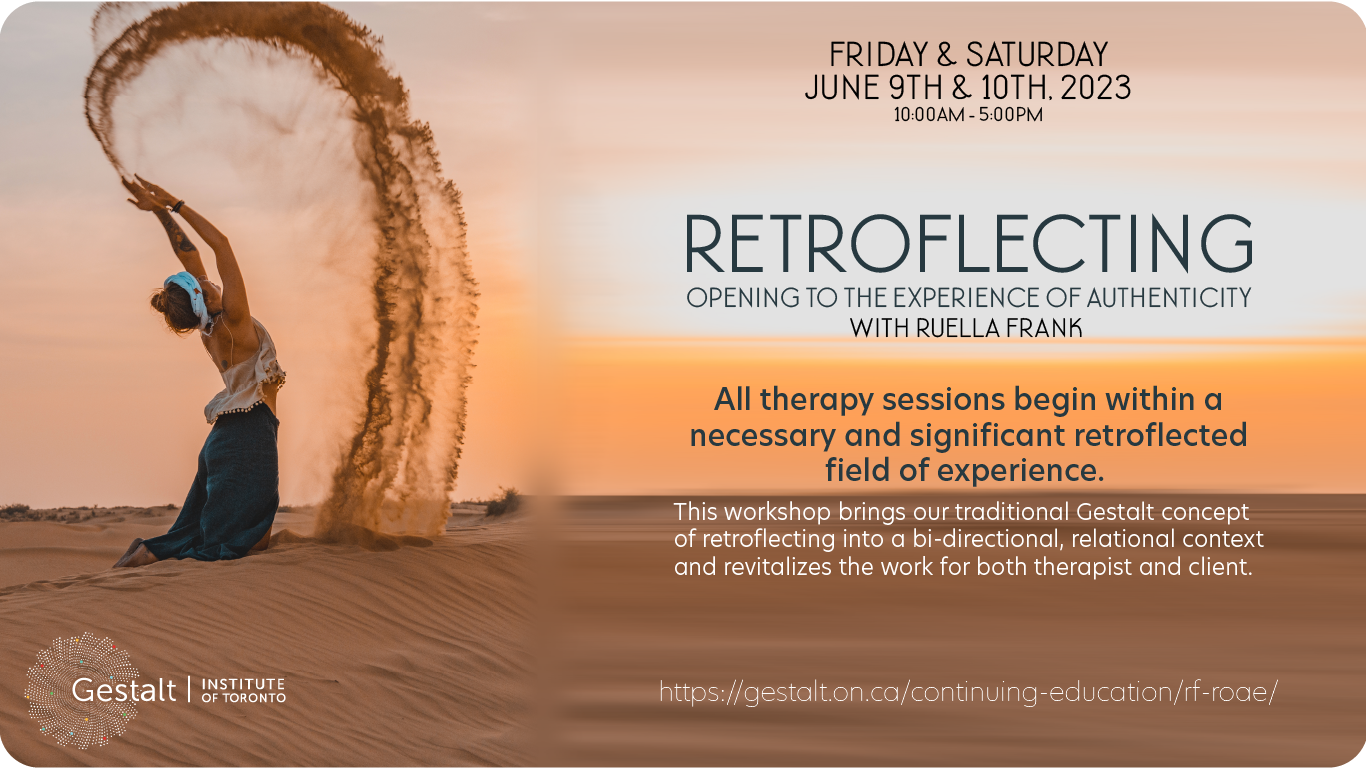 ---
Recording now available, in case you were unable to attend the live event:
(available now with French, Spanish, Russian and English subtitles – click on 'CC' in the player bar and select)

Recording now available, in case you were unable to attend the live event:

Developmental Somatic Psychotherapy
An Introduction
---
Developmental Somatic Psychotherapy, created by Ruella Frank, Ph.D., is a relational and movement-oriented approach to psychotherapy within a gestalt therapy framework.
Inspired by the work of developmental psychologists, motor theorists, and somatic educators, Developmental Somatic Psychotherapy is a template for understanding and working with early psycho-physical blocks as they emerge in the here-and-now of the adult therapy session. more…
---
Developmental Somatic Psychotherapy
Since the core of this training is experiential, an in-depth personal exploration of these early patterns is emphasized. Developing a distinct and cohesive experience of their own bodies teaches therapists to pay acute attention to the subtle rhythmic nonverbal patterns that continually emerge within the client and therapist relationship.
Starting in 2024, the March 2024 – May 2025 training program will consist of eight separate modules, every other month, of two and a half days each. more…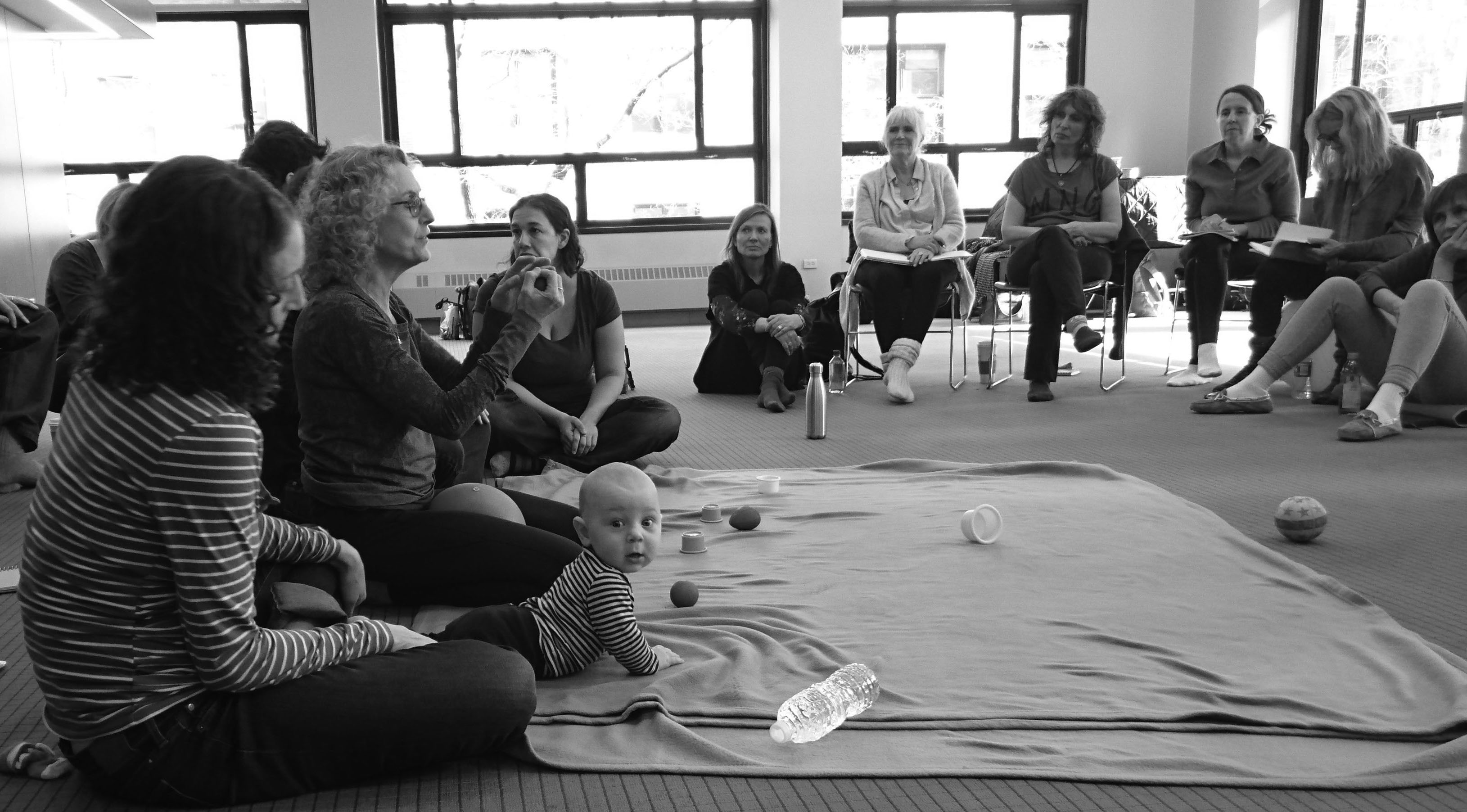 ---
From the book Creative License (Spagnuolo Lobb, Amendt-Lyon, Eds.), excerpt from Ruella Frank's chapter "Embodying Creativity, Developing Experience: The Therapy Process and Its Developmental Foundation"
(…) I ask Michele to press her spine into the back of the chair and to wiggle around until she is sure that her spine and the back cushion are connected.
Then I ask her to lift and drop her arms and hands, one at a time, onto the chair's arm rests. Once done, I ask Michele what she notices. "I feel my spine against the back cushion of the chair, but I don't feel my arms or hands," she says. more…