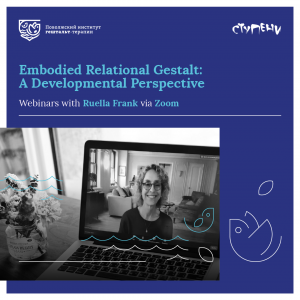 Webinar Series:

Embodied Relational Gestalt: A Developmental Perspective


(with Russian translation)

with Ruella Frank

DATES & TIMES
Mondays: 1:00-2:30 Eastern Standard Time
August 17, 2020
September 21, 2020
October 19, 2020

Organized by Center Stupeni

For further information and to register email Rezeda or Julia at Center Stupeni.
About the workshop:
View in Russian.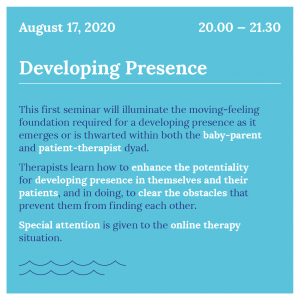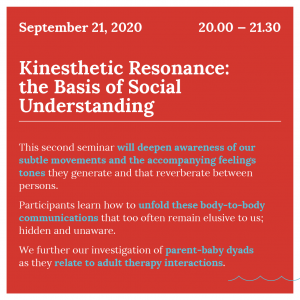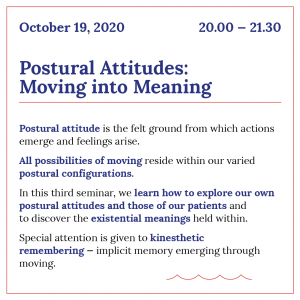 The workshop is open to all.