DSP Training Application 2015-2017 NYC
---
Application Form (3 pages)
Please download the pdf form.
You can fill out the pdf directly on your computer, save it, and email it to ruellafrank (at) gmail.com. You can also print the form and mail the completed application to the address at the end of the form.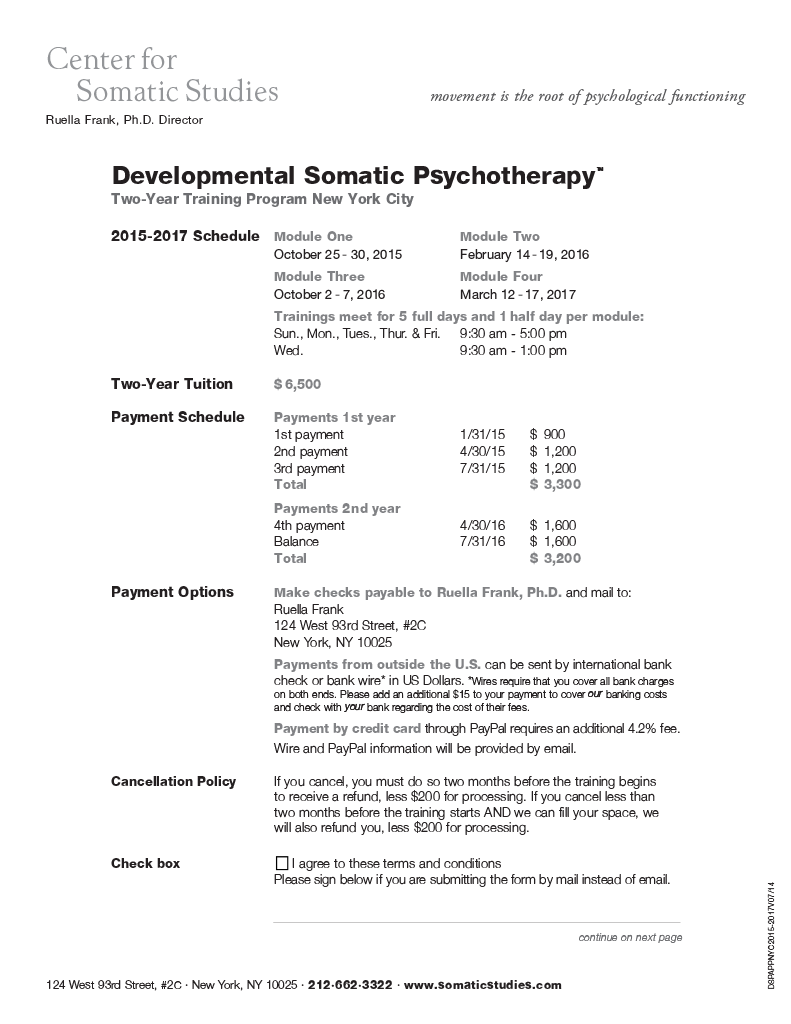 If you any have questions, please don't hesitate to email or
call (212) 662-3322.